End of Year iPad Collection
Friday, June 9th beginning at 8am
Please move any photos or files that you want to keep
iPads, Cases, Chargers and Cables must be turned in
Students - Need to File a Damage or Loss Report for your iPad or charger?
Please see Mr. Heidelberg immediately.
Please report missing iPads immediately.
The iPad's charge level is critical in helping us locate it!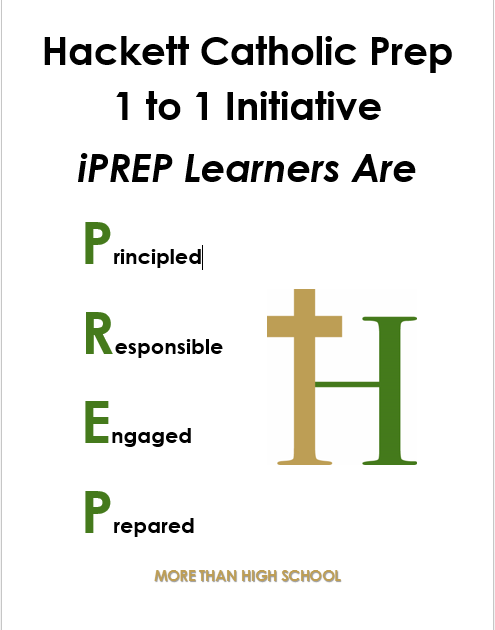 Year 2 "Where are we now?

The 2016-17 school year marks the 2nd year of our 1 to 1 iPad Initiative. We've taken what we learned last year and made a few minor changes to the program.

1 - All students have purchased a "1 accidental screen damage" insurance policy.
2 - All iPads are managed with Apple School Manager as well as the Mosyle MDM system to help us better utilize technology in the classroom. Apple Classroom allows teachers to see screens and guide iPad usage in their classroom.

3 - Teachers have worked to identify those apps that they find most useful in their classroom.
4 - Teachers are working to integrate Office 365, specifically OneNote and OneDrive, in their classrooms this year.
Wednesday, August 26 marked the official launch of the iPREP 1 to 1 Student iPad Initiative.
By the end of the first day of the 2015-16 school year, students were busy
investigating apps, getting comfortable with their devices, and setting up
their email accounts. Parents, please ask them for their email address so you
can contact them directly should you need to.
If you haven't had a chance to read it, please find Fr. Larry Farrell's letter introducing the initiative here.